"There is no going back for me now. I am going to take you on journeys you've never dreamed were possible."-Alexander McQueen
Today, I realized that my admiration and love for Alexander McQueen-the brand, the designs-could almost be called premature. This realization was taken directly from my awe at seeing McQueen's designs with my own eyes. Only upon laying eyes on the beauty of Alexander McQueen's clothes did I know how much of a genius, an icon, the designer was. Although I always believed this, today I truly know this.
The exhibition Savage Beauty went beyond the task of showcasing the brilliant creations of Alexander McQueen. The Metropolitan Museum displayed the stories behind the clothes, the inspiration McQueen found, and how Alexander McQueen's mind found this inspiration and stitched these stories into the intricate creations we have come to know and love. Each collection featured quotes from the designer himself concerning the clothes, and a complete analysis of the meaning and history behind the collection. Most of all, it exposed the romanticism that was behind every layer of fabric, every detail of jewelry, and in every outfit McQueen created. Romanticism takes nature and creates art using it as a sort of
alternative to the structured way of the world
, and as a
rationalization of nature
. However, it was used to create terror and awe-in McQueen's case, it seems like each emotion is equally distributed. Nature was also one of the largest sources of inspiration for Alexander. Whether collections were based on parts of nature themselves, or actually created by them, nature was always a large part of his designs. Alexander himself said,
"I have always loved the mechanics of nature and to a greater or lesser extent my work is always informed by that."
The exhibition itself enhanced the already stunning affect of McQueen's designs with runway videos, an accessory showroom,-featuring Phillip Treacy's incredibly detailed hats for McQueen's collections-a hologram of Kate Moss' haunting runway walk for the show
Widows of Culloden
, and spinning mannequins wearing flowing dresses. Each affect only added another layer of beauty to the clothes Alexander created.
Savage Beauty
's
visual effects complemented each outfit in such perfection that it was truly the highlight of the exhibition. McQueen's visions were shown not only through the clothes, but from each paragraph of text, each background the mannequins stood in front of, and every music track that fit for each collection.
It was through this exhibition that McQueen fans can see what the designer felt, thought,
and had in mind as he created the most loved, coveted, controversial, and talked-about collections the world has seen throughout his career. Although the purpose was to display his shockingly beautiful clothes, the exhibition simultaneously displayed Alexander McQueen's entire inner world, a world where life was romanticism, history, and stories, woven into an intense, elaborate artistic way of living.
Savage Beauty
exposed this way of being, this life we have have struggled to uncover, and brought beauty into tragedy-rather than showing the immense pain and loss of Alexander McQueen's death, it showed us the allure, style, vision and genius of his life.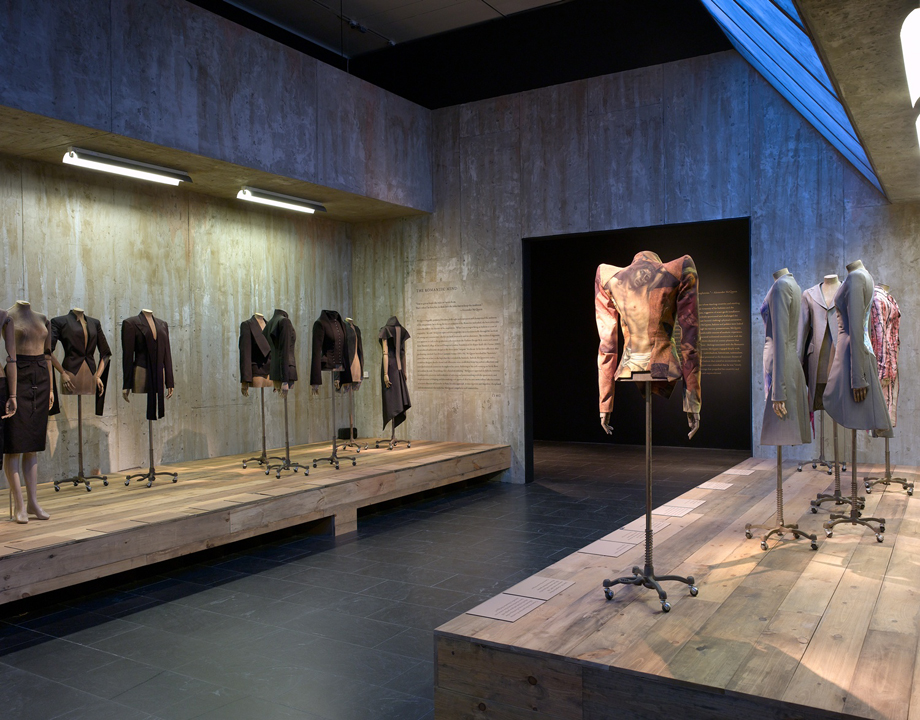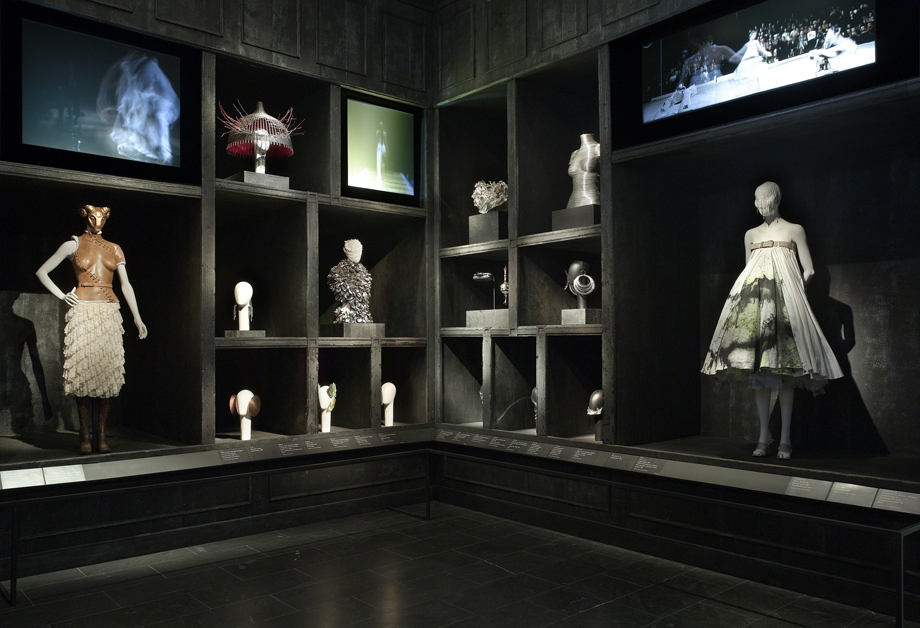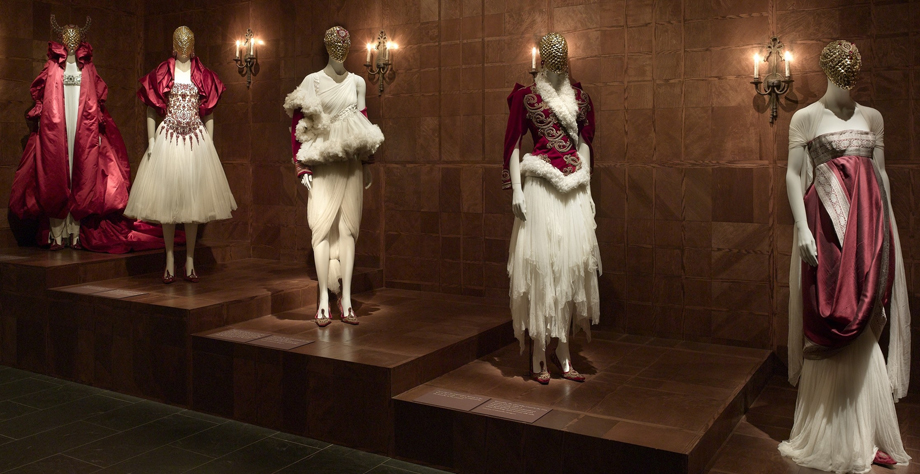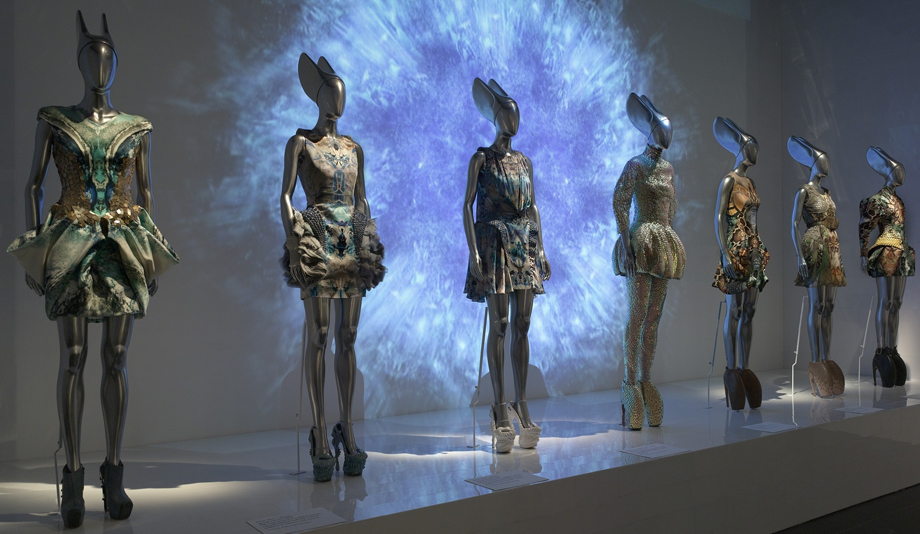 The dress in the top two pictures is made of hundreds of yards of organza because McQueen wanted to make it look "as if she had drowned" in the dress.
Kate Moss in a moving hologram of her runway walk for McQueen
-M